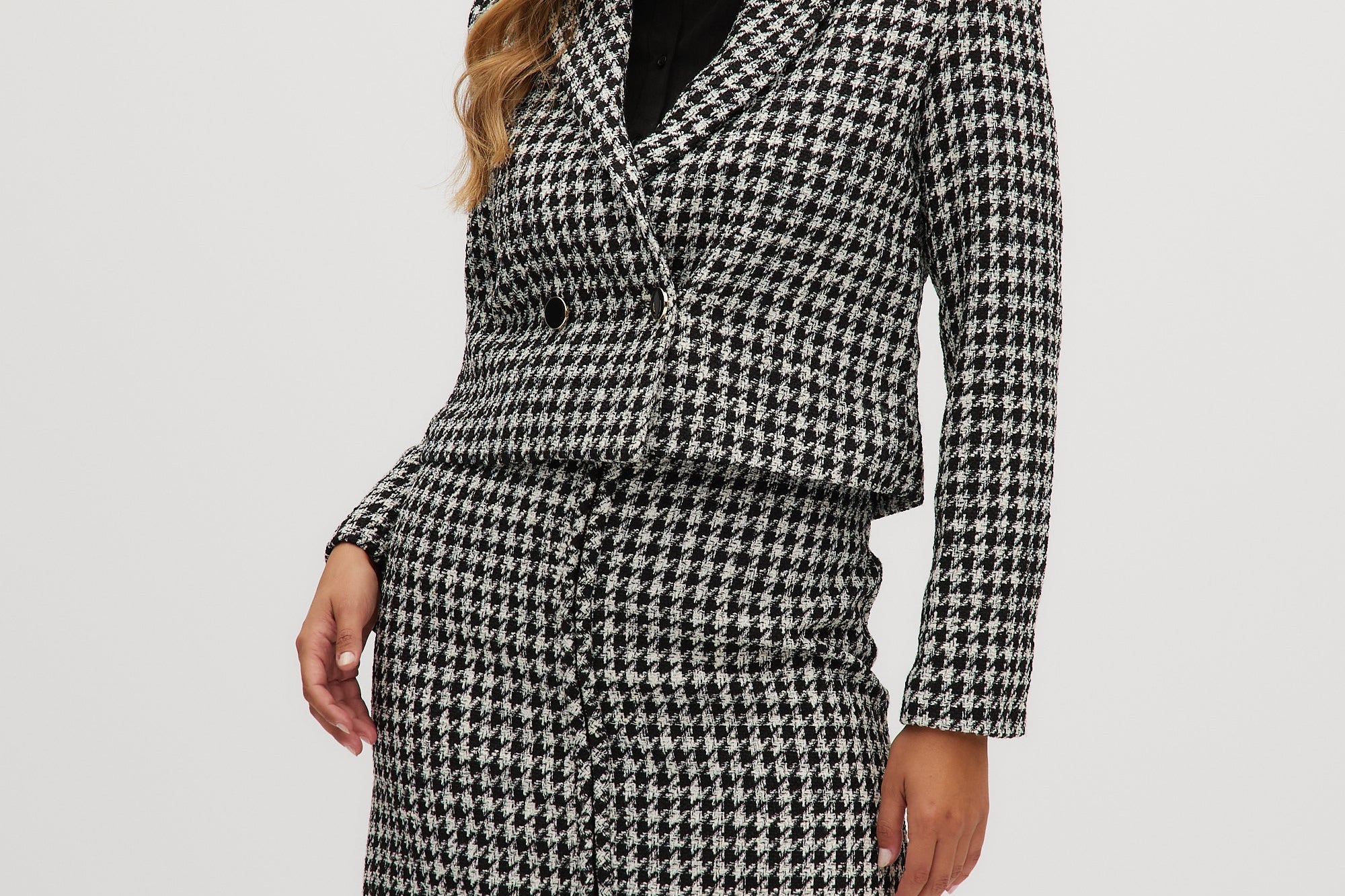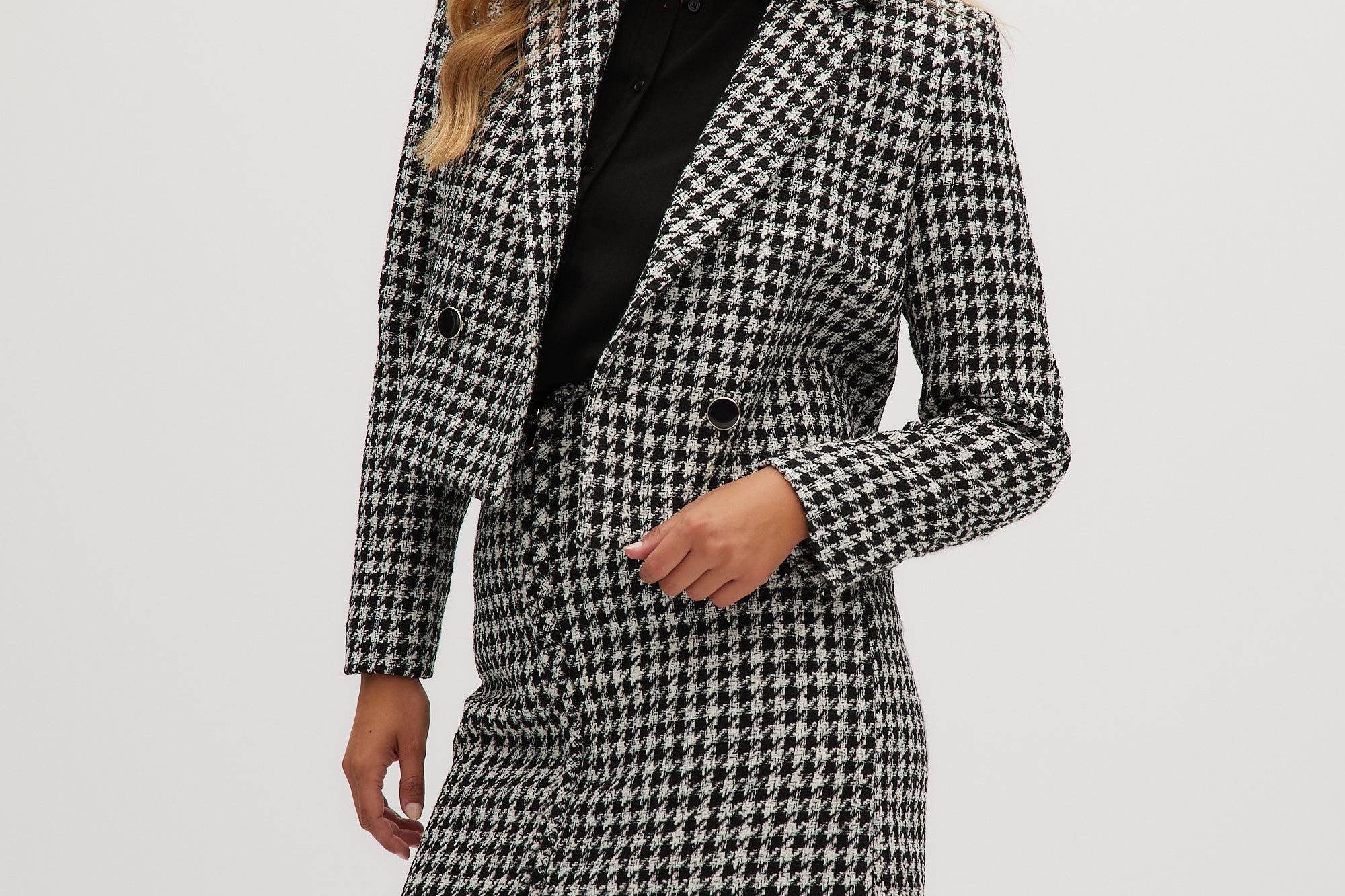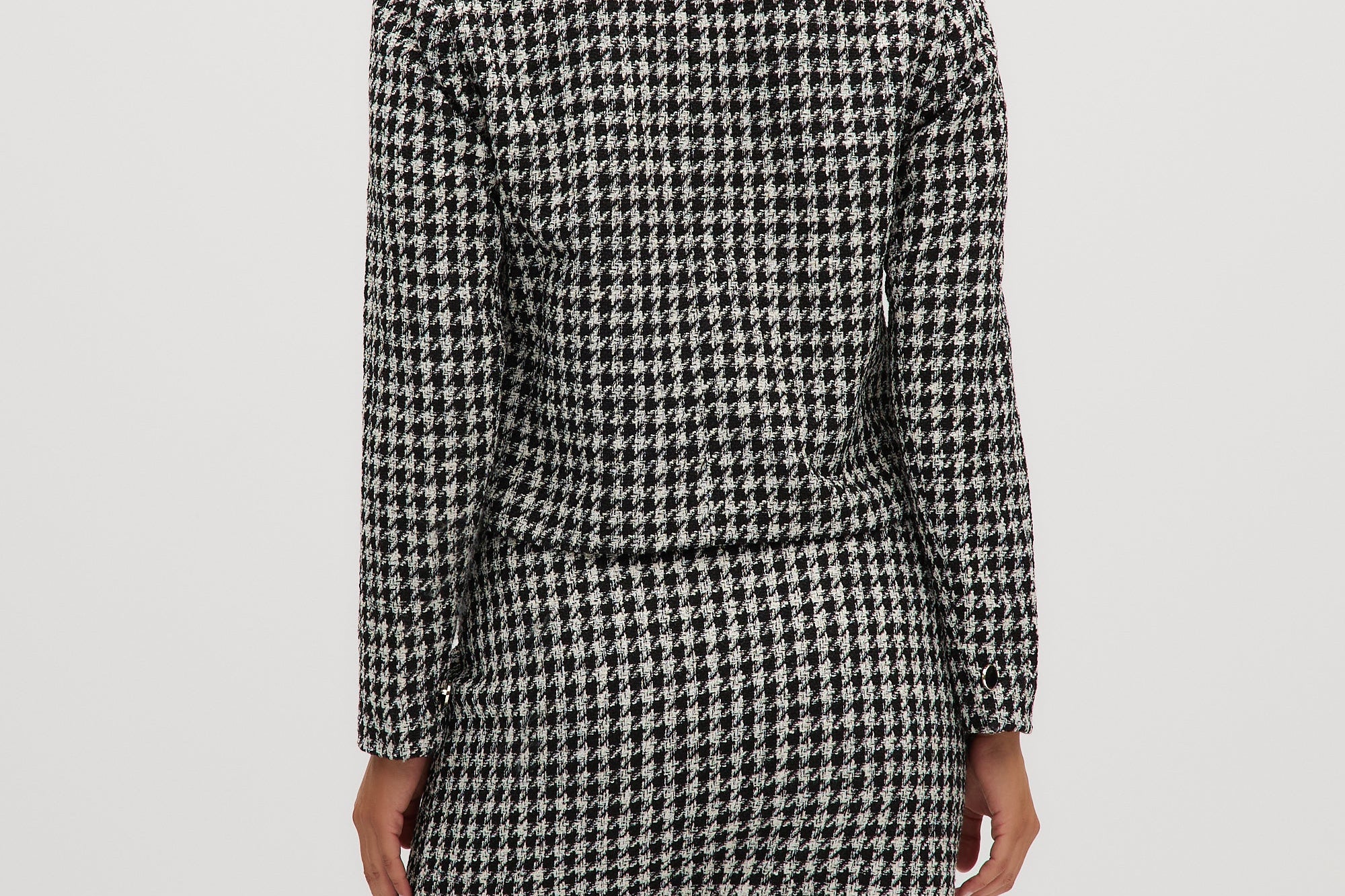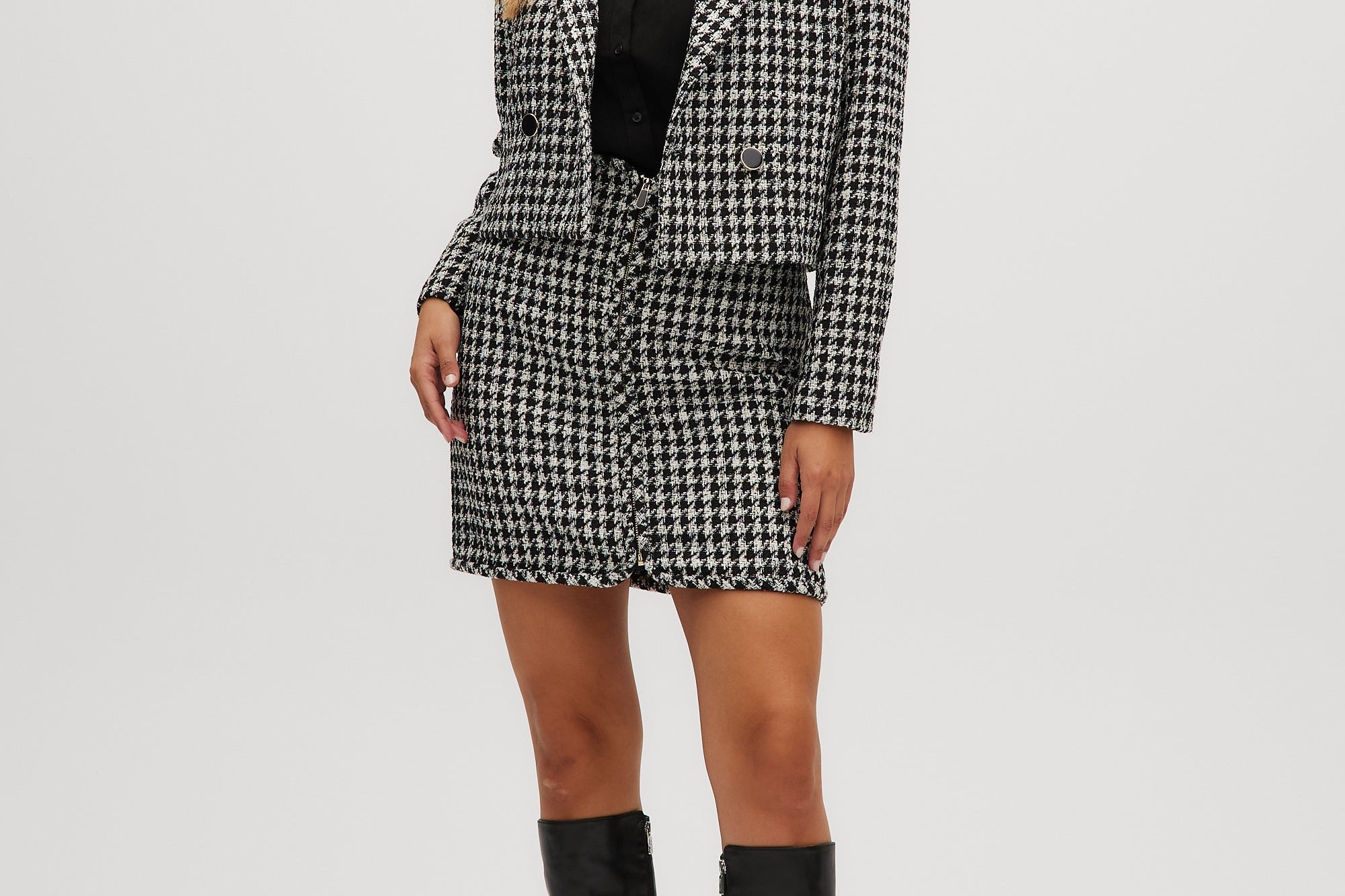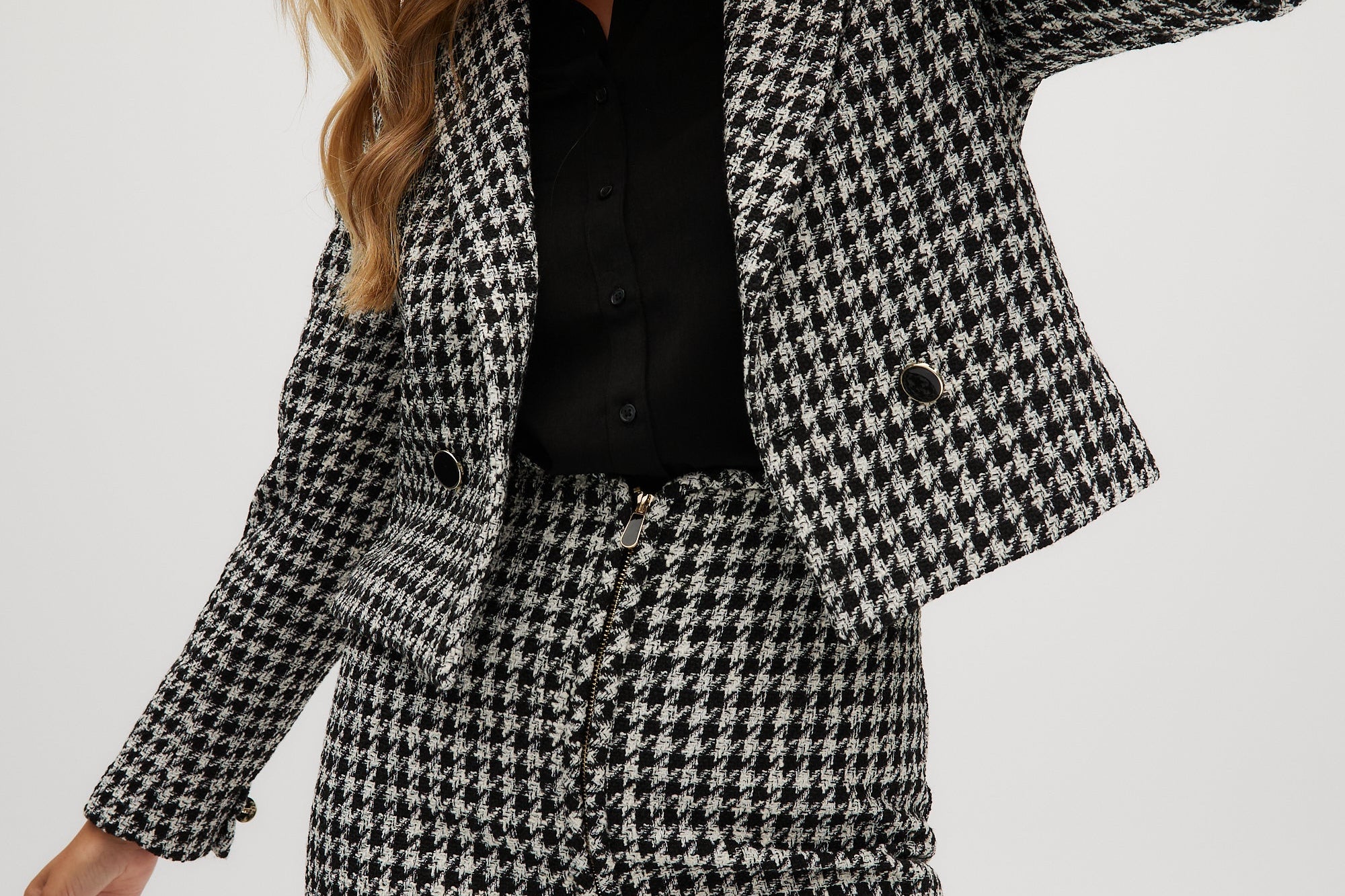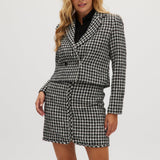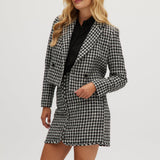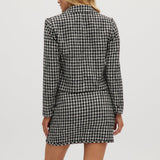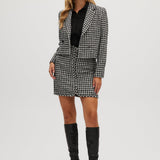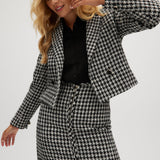 High-rise twill jacket in houndstooth
Description

Details

Care Instructions
Cropped in just the right way, our high-rise twill jacket is tailored to flatter. Its bouclé woven fabric adds texture to a bold silhouette in a gritty houndstooth print. And when coupled with Hilary Radley's matching skirt, this blazer-inspired piece gives off a charming, cheeky attitude.
Free shipping on orders over $99.99
---
High-rise twill jacket in houndstooth
Shipping

Fast shipping

At Hilary Radley, we prioritize your time. Enjoy swift shipping for speedy order delivery.

Order tracking

Stay in the loop with our seamless order tracking system. Keep tabs on your purchase every step of the way.

Get in touch

Questions or concerns? Don't hesitate to reach out to our dedicated customer service team at customerservice@hilaryradley.com. We're here to assist you promptly.
Reviews for the High-rise twill jacket in houndstooth