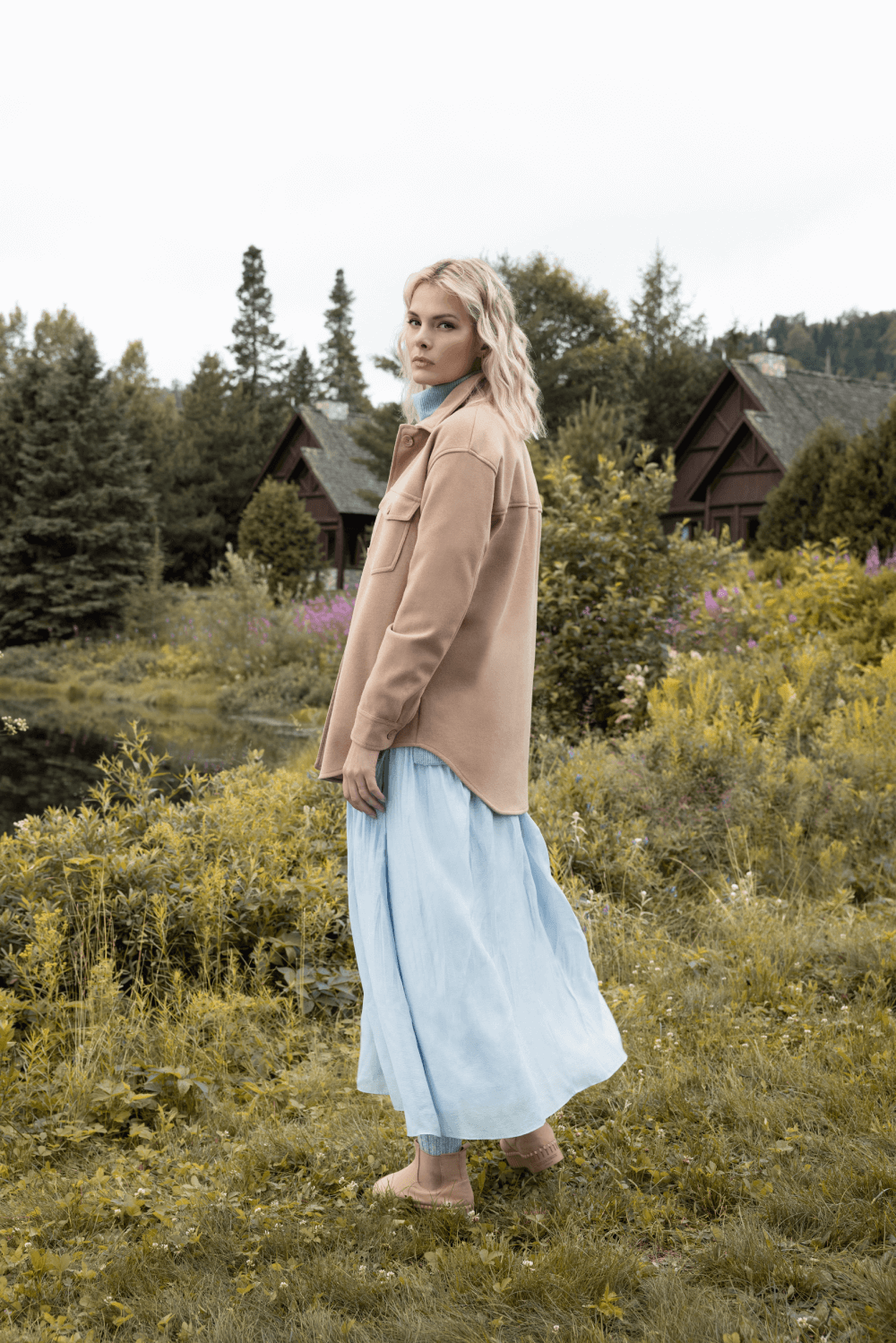 Exciting News: The Hilary Radley website will be live soon! Sign up below for the grand reveal.
Hilary Radley, known for its trend-driven styles with affordable prices. Drawing inspiration from the latest trends, the Canadian fashion designer highly acclaimed and spread to several categories in women's wear including women's accessories. Hilary has built an international brand name that is timeless, elegant, dynamic & functional sold to various major retailers across North America.
The brand continues to provide a collection for every moment of a women's life. It uses the finest quality fabrics and combines them with edgy styling, that work for today's modern woman who wants to stand apart from the rest. It is this unique combination that allows the brand to succeed beyond expectations season after season. Hilary Radley blends yarns and fabrics creating a look that's both classic and luxurious.
-----------
Sign up now and be one of the first 100 to receive 25% off your entire purchase on our new ecommerce website.
Privacy Policy

At Hilary Radley, your privacy, safety, and security are core to our business and every aspect of our customer relations. Know that the personal information you choose to share on any of our platforms is treated with utmost respect and used only to help us provide better services. As part of Groupe Corwik Inc., the Hilary Radley brand is part of a trusted family committed to being both transparent and accountable. If you have any questions or concerns, please don't hesitate to reach out.

info@hilaryradley.com

Hilary Radley
c/o Groupe Corwik
225 Chabanel St. West, Suite 200
Montréal, Québec H2N 2C9


Improving services

No matter what, the information you provide to Hilary Radley is used exclusively to improve your customer experience across our entire business and brand:

Ensuring orders are fulfilled and processed efficiently and accurately. 
Emailing you directly to confirm your order status and shipment updates. 
Making returns a smooth, easy process.
Executing contests, loyalty programs, and other promotions and programs.
Making it easy to engage with the Hilary Radley brand.  
Addressing problems quickly and help to improve our digital platforms, products, and services.
Creating a seamless shopping experience for all our customers.
Learning more about how you like to shop, and what products interest you.
Accessing your purchasing history so we can tailor specific offers and promotions to you.

Internal purposes

Your information is an important tool for our internal business. It helps us to analyze trends and statistics, implement audits, develop new products, enhance our website, improve services, and determine the effectiveness of our promotional campaigns.

Safety and security

Like you, we take personal information seriously. It is key in protecting the security and integrity of our website and our business, helping to prevent, detect and investigate activity and transactions that are suspicious, fraudulent, or violate our terms of use.

Direct communication

With your consent when required, your information helps us get in touch with you; sending information by email, postal mail, telephone, text message, or other means about our products, services, contests, and promotions (unless, of course, you told us not to contact you about promotions). It also allows us to contact you if necessary, regarding your transactions, changes to our terms, conditions, and policies.

What kind of personal information does Hilary Radley collect?

Like most online retailers, we may collect your name, email, postal address, phone and/or credit card number with your consent. This can happen when you visit our website, place an order online or by phone, make an in-store purchase, contact us with a question or concern, or participate in a contest, promotion, or survey. 

Can I trust my personal information is secure?


Our priority is to provide you with a safe and convenient online experience. To make sure that happens we have all kinds of safeguards in place, including physical, electronic, contractual, and managerial protection to help keep your personal information secure, private, and safe from unauthorized access, acquisition, or disclosure. 

Do you track my shopping habits?

We may keep track of your product interests and the purchases you make online to better serve you next time. Sometimes this information is added to what we have on file from our service providers.

Where do you store my personal information?

Personal information about you may be stored in servers hosted in various countries, including in the United States and Canada. Your personal information may be subject to the laws of the countries in which it is stored or used. 

Does Hilary Radley share my personal information?

Never directly. However, we do engage with service providers who manage our customer information and perform services on our behalf. This includes things like fulfilling promotions, sending communications, conducting surveys, processing credit cards, fulfilling your requests, or helping prevent, detect and investigate fraudulent or suspicious activities and transactions. 

Is my information protected outside my country?

Hilary Radley requires all our service providers to appropriately protect personal information and use it only to provide services to us. These service providers may be located in Canada, the United States, and/or Israel. By sharing your personal information with us, you consent to the transfer of your personal information to servers and service providers in other countries, which may have different privacy laws than your country.

What about non-personal information?

Non-personal information does not identify you. It includes things like demographic data, your gender, birthday, and personal interests. Non-personal information could also be 'aggregate' meaning it could be used to calculate data, like the percentage of our customers who like a particular product category, for example.

What information is collected when I visit your website?

To better serve you with a tailored experience, Hilary Radley collects general, non-personal information when you visit our website; for example, your MAC address, your computer type, screen resolution, OS version, Internet browser, IP address, cookies, pixel tags, web beacons, and other similar technologies.

Why do you collect and use my IP address?

It's another way to improve our customer service. It helps calculate website usage levels, diagnose server problems, administer our site, provide opportunities to you, and fulfill your requests and purchases. Your IP address is logged automatically in our server files whenever you visit our websites, along with the time of your visit and the pages you visited. Except where otherwise required by law, we treat IP addresses, server log files and related information as non-personal information.

Is collecting IP addresses standard?

Yes. Collecting IP addresses is a standard online business practice and is done automatically by many websites. 

What kind of security technology do you use?

When you enter your personal information on our websites, we use Secure Sockets Layer (SSL) technology to protect your personal information as it is transmitted to us.

Can you guarantee my data is secure?

The reality is that no data transmission over the Internet or data storage system can be guaranteed to be 100% secure. Please do not send us sensitive information through email. If you have reason to believe that your interaction with us is no longer secure, make sure you contact us immediately and notify us of the problem at info@hilaryradley.com.